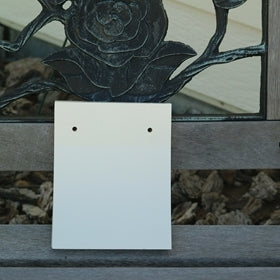 These are the refills for our very popular notepads. 130 sheets of cream colored paper that is perforated for easy removal. Simply unscrew the conchos or posts, lift up the flap on the back and slip the new pad in. Stock up to make sure you have a backup for when your Notepad runs low.
Measures 6 1/4" x 8"
Even our paper is...PROUDLY MADE IN THE USA!